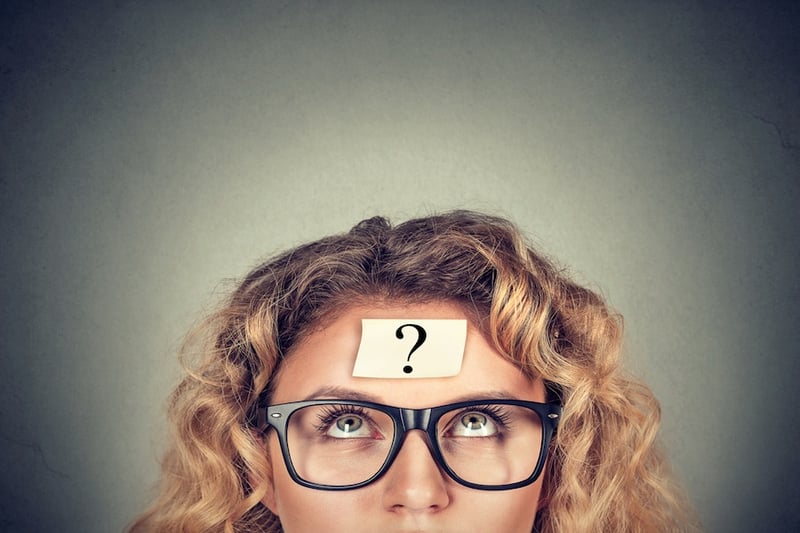 MDS, MFP, MPS, MFD: A quick guide to print acronyms. Print acronyms can be confusing. As an office manager, this makes dealing with print vendors more difficult and complicated. MFD, MFP, MPS and MDS – they all seem so similar to each other. How do you know which one you would need for the business? What do these terms really mean?
We're here to help and demystify them for you. In this post, we will be defining the most important print acronyms, and discuss the differences between each one. This way you can be a bit more confident the next time you meet with your print provider, or when you discuss printing requirements with your boss and work colleagues.
So, let's get started.
1. MFD: Multifunction device
A multifunction device is the most popular device for medium to large offices, however, most employees would still refer to it as a photocopier. An MFD is an all-in-one (AIO) device that incorporates printing, copying, scanning, and faxing. It allows you to consolidate your devices to save space as you no longer need three or four separate devices to get the job done.
Another reason MFDs are so popular in businesses, is that they reduce costs. These all-in-one solutions also save on electricity bills and are often cheaper to run compared to having separate printers, copiers and fax machines. Having all the functions in one device can also save on printing costs and consumables such as toner and paper.
2. MFP: Multifunction printer
The multifunction printer works as a multi-tasking machine, consolidating a printer, copier, scanner and fax machine. It is often smaller and more compact than an MFD with less options and will usually be located on a desk.
The multifunction printer is the usual choice for start-up or small businesses, with it's low purchase and running costs. The MFP is easy to set up and has flexible maintenance options.
What is the difference between MFD and MFP?
MFD and MFP are very similar, and are used interchangeably by many people. While the differences between the two may not seem that noticeable, an MFD is usually larger in size and will have more features than a MFP.
Both are multifunction devices that can print, copy, scan, and fax. They both provide the benefit of using one machine to do several functions, which lowers costs and streamlines operations.
However, an MFD also includes extras, such as:
high document management;
advanced scanning functionality;
advanced solutions capability;
high speed printing; and,
production quality printing options.
The MFD is often better suited to larger organisations that have wider and more complex print requirements.
3. MPS: Managed print services
Managed Print Services or MPS is a service offered by your print provider that covers all aspects of your print operations. It focuses on managing and optimising the end-to-end print environment, from devices and networks to printer security and workflows.
MPS aims to deliver a print solution that reduces printing costs, improves productivity, and also increases document security, while minimising your impact on the environment.
To implement an MPS  your provider usually starts with a site Audit to assess your current print operations and identify inefficiencies. From here, they will design and implement a tailored solution that meets the specific needs and preferences of your business.
The next phase then focuses on managing your print devices and networks by delivering stress-free maintenance and support. In the final phase, your MPS Provider will look at continuously optimising your print operations with ongoing assessment and consultation.
4. MDS: Managed document services
Managed document services or MDS is a service that goes beyond your print operations, and also looks at ways to improve and optimise your entire document environment. This includes all aspects of document management from infrastructure and workflows to security, archiving and storage.
MDS takes a holistic approach to streamlining operations, reducing costs, improving productivity, and reducing the carbon footprint of your business.
What is the difference between MPS and MDS?
We understand the confusion between MPS and MDS. Both have similar goals of reducing costs, improving processes, increasing security, and minimising environmental impact.
However, the difference would lie mainly on their scope. MPS focuses specifically on just your print operations – printers, multifunction devices, networks and printing processes.
MDS, on the other hand, goes a step further and covers a wider scope that includes the whole document environment (including printing). It focuses on how documents are managed, delivered and stored across devices, networks and channels.
There you have it. Print acronyms demystified. Here's a quick reference on the ones we just discussed:
MFD: Multifunction Device
MFP: Multifunction Printer
MPS: Managed Print Services
MDS: Managed Document Services
We hope this post has made your job a little bit easier, especially when dealing with print providers. Don't let print vendor jargon confuse you anymore. Take advantage of these acronym definitions and you will be on your way to better understanding your print devices and services.
MDS, MFP, MPS, MFD: A quick guide to print acronyms.
Coastal Business Equipment –  we can save you the earth
Please call us on 1300 271 223 for further information of the Kyocera range of products that we can supply to reduce your in house printing & copying costs.